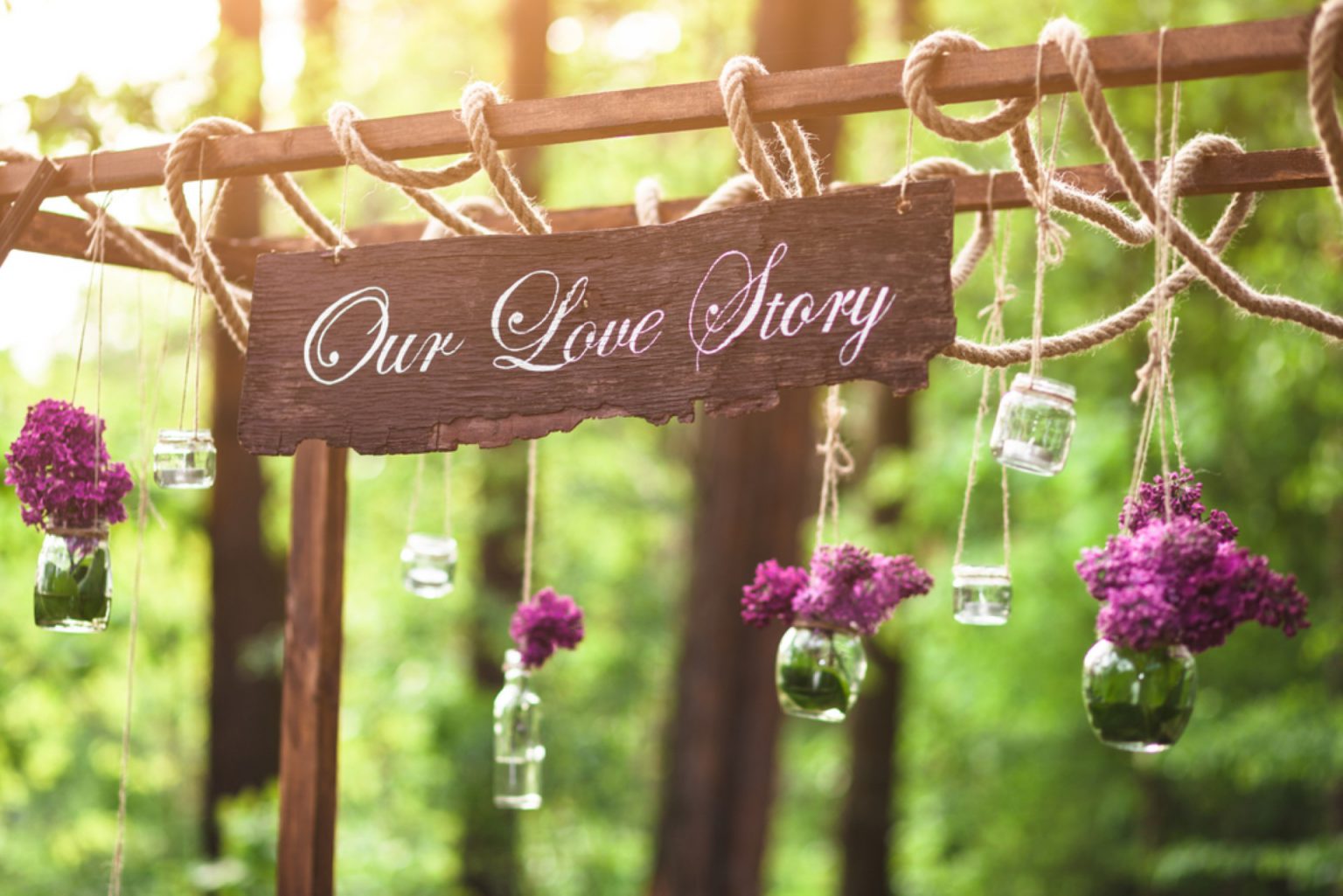 Concept development
Every couple's vision is unique. This is why we begin the wedding planning process with a call to hear your story. After all, it's your personality and your journey that help shape the day and allow us to visualize the concept unique to you. After getting to know you we share our destination recommendations. Whether it's Mykonos for the party lovers, Santorini for the views, Corfu for the historians, or Crete for the ultimate Greek experience, we pride ourselves on offering the locations best suited to you and your lifestyle. 
After deciding which ceremony is the right fit for you, we enter the final stage of concept development – the mood board. From color palettes to décor style and tone, the mood board is the first chance for our couples to see their vision take shape.
If you're unsure of which ceremony type is for you, click here for some useful information!
Venue scouting
For your destination wedding in Greece, picking the perfect location and wedding venue is key. The choice is yours. Halkdiki, Mykonos, Crete, Santorini, Corfu – you name it. We pride ourselves on our ambition and no kind of venue is off the list: beach venues, private villas, vineyards, olive groves, terraces overlooking the sea, castles and elegant estates – we can even rent a whole traditional Greek village as a wedding venue.  Your vision is our vision.
You may even choose to rent 2 different venues – one for the ceremony, and another for the reception. So, if you want that picturesque ceremony in one of Greece's beautiful churches and reception overlooking the sea, we have the concept for you. 
 Whatever your expectations, we do our research and present you with all the options in the chosen destination to ensure we meet your desires. And we won't stop until we do. When our couples say yes to the venue, we begin negotiations – all with your best interests in mind. With negotiations settled, and a venue agreed, we come to one of the favorite parts for our couples – the food and drink. We share all the relevant details regarding reception meal and food and beverage selection and you get to decide which option will leave your guests elated, amazed, and wanting more!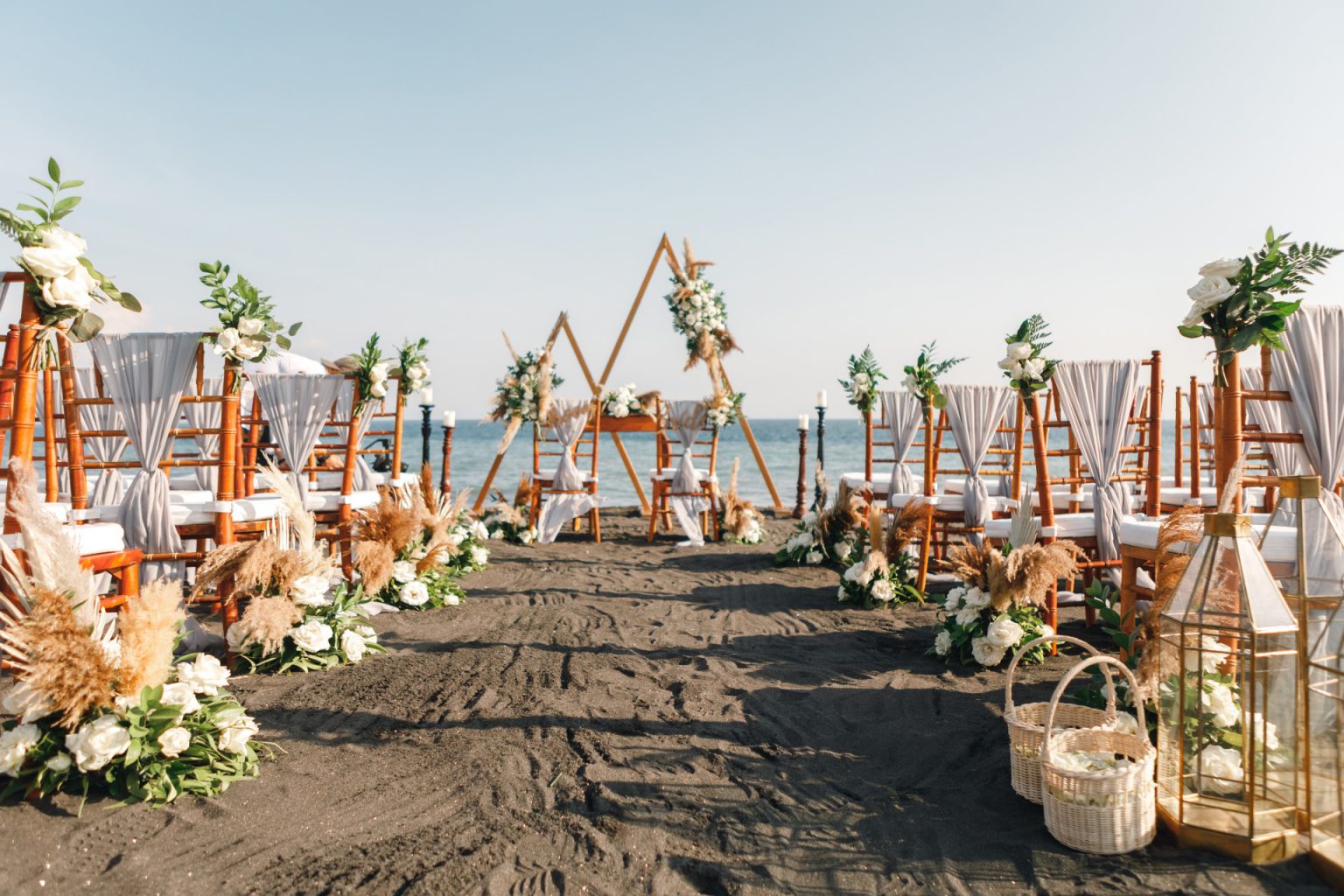 Vendors team resourcing
For the authentic experience, we always begin by recommending local wedding professionals. If our couples do not wish to move forward with any of these vendors, we then move on to wedding vendors from Athens and Thessaloniki who will travel to the relevant destination. 
At every step of the way, we ensure our recommendations meet your criteria and ideas. For photographers and videographers, we carefully select and make suggestions based on our ongoing conversations. Are you looking for a reportage style all about capturing candid moments, or a more traditional photographer who will bring together family and friends in front of a jaw-dropping backdrop – or perhaps someone in between? Whatever your vision, we will find the right vendor for you. 
For our florist scouting and selection, we build on the décor mood board to capture the visual identity of the day and send it to a range of wedding professionals to get their offers. Once the florist is booked, we work on the finer details. 
Stationary & calligraphy artists are also available for hire. Invitations, seating charts, table names, guests name tags, welcome signs, guests favor ideas and ordering – we can tailor the search based on your needs. 
For your venue and guests, we'll share suitable equipment rental vendors to hire out tables/chairs, tableware, and special décor elements for thematic corners. And, to add a spot of sweetness, we'll source the perfect wedding cake and dessert table design to tie it all together.
What's a wedding without music and dancing? Depending on the vibe you want for the event, we have a large portfolio of professional DJs, bands and musicians. Music, lightning, sound and entertainment vendors are also available – fairy lights, special party lights and architectural lighting are perfect ways to add atmosphere to your special day.
For our brides and her bridal party, we're on hand to recommend the right hair and make-up experts to match your style. 
And, bringing it all together, we source the wedding celebrant or registrar to guide you through your ceremony to those all-important "I dos". For symbolic ceremonies, we help our couples throughout the wedding script writing process and find the perfect celebrant for you – whatever the language.
Budget management
One of the most important parts of the wedding planning process is budget management. 
To keep an eye on this, we ask our couples to appoint a budget and then prioritize the wedding professionals needed to be hired for the event. This step is hugely dependent on the wedding venue and vendor resourcing process, as we start our research based on your priorities and budget. It is always important to note that the initial offers gathered by each vendor are not the final ones. There is always room for negotiation, and changes can occur until we reach both the aesthetic and financial result you're looking for.
We do of course share detailed spreadsheets with our couples, covering the cost breakdown (including deposits paid and payment schedules) to give a clear and transparent view of the finances, and give peace of mind that no hidden costs are going to derail the wedding planning process.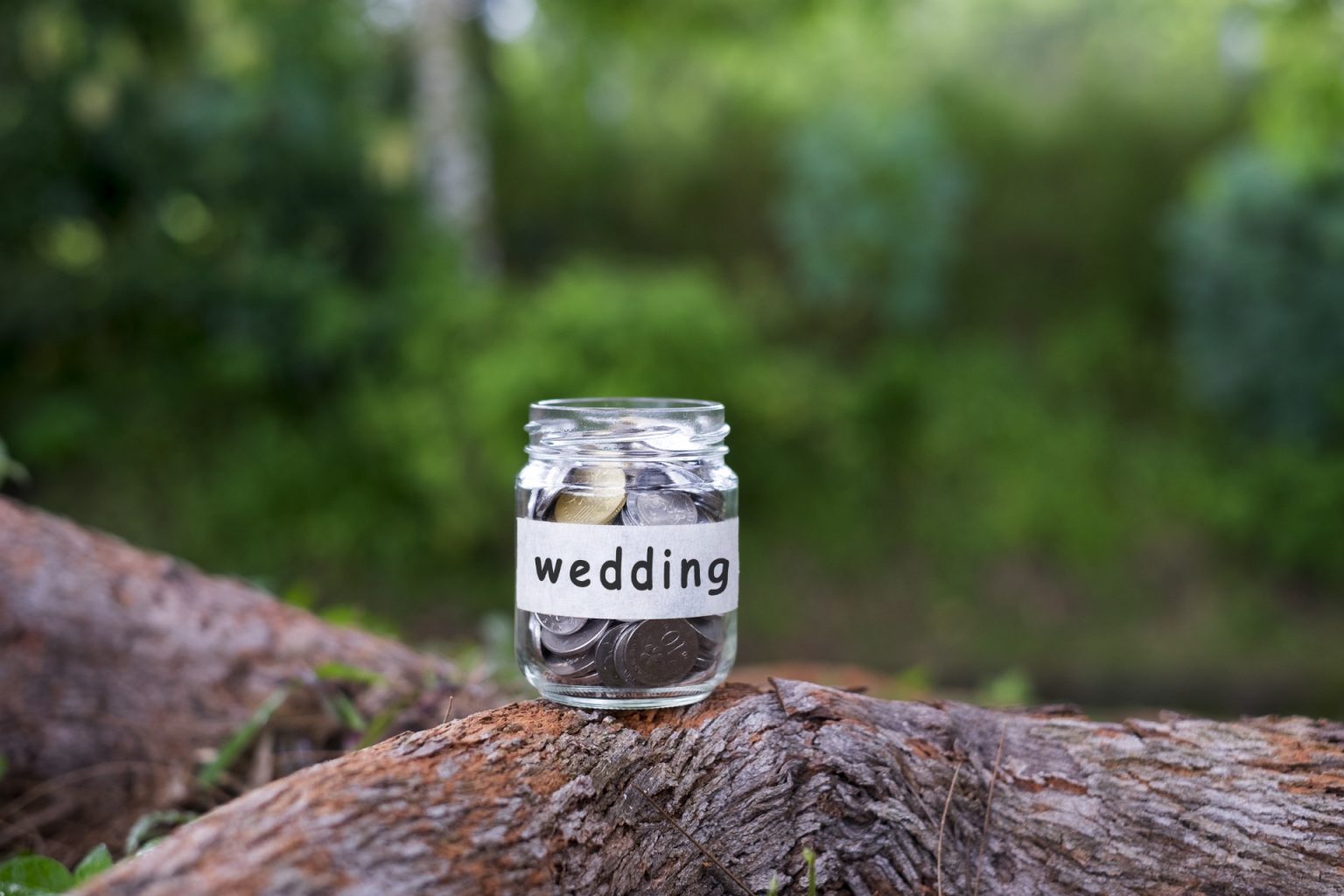 Day of the event coordination
Your wedding venue has been selected, and your vendors have been hired. One of the later services we offer in our wedding planning process is the day of the event coordination. 
Throughout the whole planning process, you can be sure that we are in constant communication with all the wedding vendors, arranging every minor detail to suit your needs. If you wish, we can even arrange a venue inspection at any destination prior to the wedding and organize a live video call to get a clearer idea of the space – the same applies to all the vendors we've hired.
As the wedding date approaches, we provide a detailed itinerary of the wedding day and share with all the vendors to ensure everyone is aligned with the flow of the day. The itinerary covers the arrival time of the vendors to the venue for preparation, and the minute-by-minute timings covering the guest's arrival through to the end of the reception party.
The day before the wedding, we travel to the destination for one of our favorite parts – the pre-wedding meeting at your venue where we can finally meet you in person for the first time! Emotions and excitement are high, and we use the time to finish off  last-minute details (if any) left to be handled. 
Before you know it, the wedding day has arrived! When your special day finally comes around, we will be the first to arrive and the last to leave. We will greet the vendors and guide them through the transformation of your venue. We are on hand to resolve any last-minute issues or details and will be the only channel of communication between you, the venue and the wedding professionals – so no need to worry about unwanted stress from unknown numbers! As your guests arrive, we greet them and escort them to their seats for the ceremony. Once it ends, we help them to their reception table and will be around to answer any questions your guests may have about the order of the day. Simple, stress-fee, easy.
Please note we are aware that couples may come to us for our on the day event coordination only. If you've already booked your vendors and want us to coordinate them on the wedding day, all we require is their contact details and what's been agreed with each vendor. The rest you can leave to us!
Accommodation & Transportation
For most of our couples, a destination wedding is the perfect opportunity to spend a few days with loved ones in the build up to, and after, their special day. After all, what better place for a family and friends vacation combined with a wedding than gorgeous Greece?
With that in mind you may want some insight and advice on the local accommodation available. Whether it's a private villa with an ocean view, or a resort hotel that's perfect for those poolside days, we are here to provide guidance to match your needs. Like our approach to wedding planning, all we require is a budget and the dates of your stay – and we can do the rest! And this goes beyond our couples. If your family or friends need a similar service, you can pass on our contact details and we will help organize their stay as well. Accommodation, local restaurants, attractions – we will be your Greek guides throughout your stay with us!
We're also able to share recommendations and guidance on transportation. Aside of course the bridal car or the car the groom will arrive at the wedding venue in, we will arrange coaches to pick up the wedding guests from their hotels. Providing a stress-free wedding experience is our number one priority, so we will make sure that guests arrive on time without delays. And, when the day finally comes to an end, you can be sure your guests will arrive back at their hotels and accommodation safe and ready to dream about the incredible day they've just had.