1/10/21, Athens

Not only a wedding planner, but a friend and family
Read more
Iliana and Athina are the best wedding planners that we could ask for. They are not only wedding planners and wedding coordinators, but we found in their heart, a true friend and family who were by our side from the beginning and even after the wedding. This message cannot possibly contain enough words to completely express how grateful and blessed we are to have them both during all these processes.
We still remember one year ago the time we were searching for a wedding planner and we thank our lucky stars for finding Unique Wedding Concept. From our first call, we knew that we want them to guide us during our wedding preparations. We are still in awe when we look back on everything they did for us before, during and after the wedding. And we are still amazed of how they both read our minds during all the preparations and how they complete our ideas and that is how they made our wedding perfectly amazing.
Without their help our special day would have not been the picture-perfect event we always dreamed of! Their planning, preparation, and attention to details were unforgettable. We really appreciate what they did for us and we want to thank them for being our wedding planner. Also, all our guests mentioned us that they felt the love and attention that Iliana and Athina gave to us. They are the best!

In the future, if we plan to do a renewal for our anniversary, we know for sure that we will call them back!
6/9/21, Santorini
Best wedding planners!
Iliana and Athina helped me plan my wedding from the ground up and they truly made my dreams come true! I didn't know where to start since I live in the US and I was getting married in Santorini but Iliana guided me through the whole process with ease.
Read more
She listened to what I wanted and helped me find vendors that fit exactly what I was looking for. She made sure every detail that I had in mind was included and even pointed out helpful details that I missed. Communication between her and I was so easy despite being on opposite sides of the world we were in constant communication over email and we set up call frequently.
On the day of the wedding her and Athina were so helpful in calming my nerves (I was a very stressed out bride) and reassured me I could count on them and they did not let me down. Everything was perfectly executed and went right as planned they were so kind and helpful and helped me pull off the most magical night of my life.
I could not be more happy I picked them to work with. Thanks to them I have the most amazing memories in one of the most beautiful places in the world!
29/7/21, Santorini
Absolutely Amazing
Iliana and Athina are absolutely the best wedding planners. It's not easy having a wedding in Santorini traveling from the United States. Stress free is what you need for a destination wedding. That is what you get when hiring Unique Wedding Concepts.
1/9/21, Zakynthos
100% recommend
We got married in Zante in September and I honestly couldn't of asked for a better service. Unique wedding concepts handled everything and we had no stress at all! All the staff were really kind and helpful. We had the most magical day and it was all because of unique wedding concepts!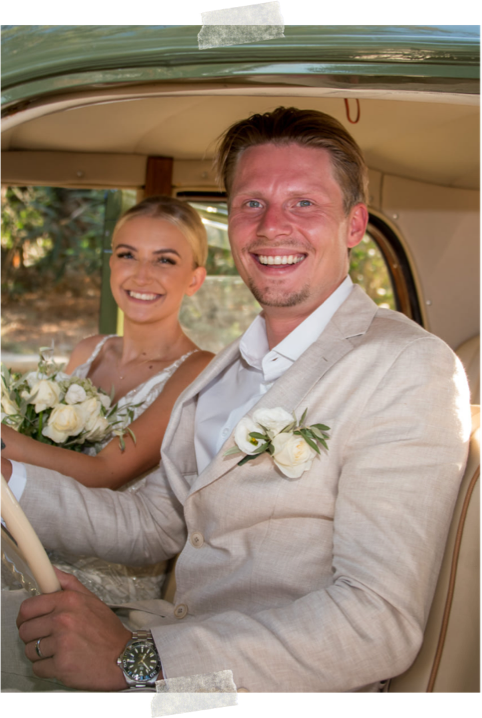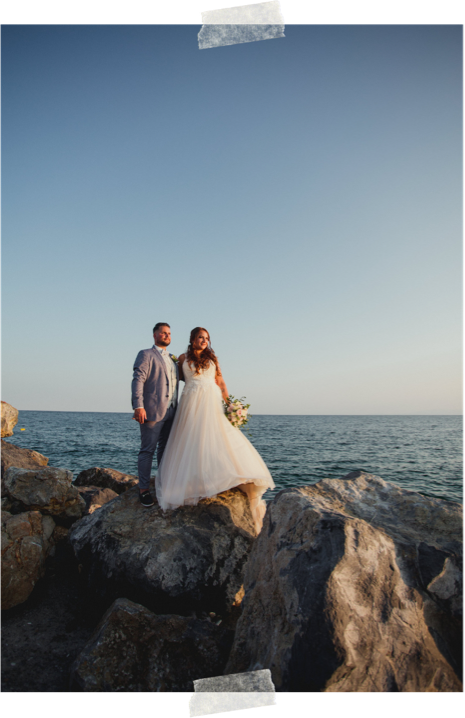 20/8/21, Halkidiki
The best Wedding Planer on Earth!!!
Wir können Unique Wedding Concepts nur empfehlen!
Es wurde alles bis auf das kleinste Detail von euch perfekt geplant!
Read more
Ein Jahr voller Planung wart ihr stets zuverlässig, freundlich, umsichtig, aufgeschlossen und umgänglich!
Ihr hattet alles im Griff und unsere Gäste waren alle begeistert 🤩!
Wir hatten den schönsten Tag unseres Lebens dank euch!!!
Athina und Iliana ihr seid unglaublich!!!
Wir wissen garnicht wie wir euch danken sollen für diese Traumhafte Hochzeit.
Ihr seid wirklich die Sterne unter den Weddingplanern! ❤️
19/6/21, Halkidiki
A day to remember
We cannot thank Iliana and Athina enough for their help organizing our wedding in Halkidiki, especially during this covid madness.
Read more
They took care even of the slightest detail and we were thrilled to see our vision become a reality.
They helped us with the paperwork for our church wedding, they found an amazing seaside little chapel and an amazing venue for us. The decorations were exactly as we imagined.
The wedding planning ran smoothly, they were available 24/7 for us and of course on the wedding day they were there helping us, the guests and all the vendors.
We're so glad we have chosen Unique Wedding Concepts, we totally recommend them to any couples planning a wedding in Greece!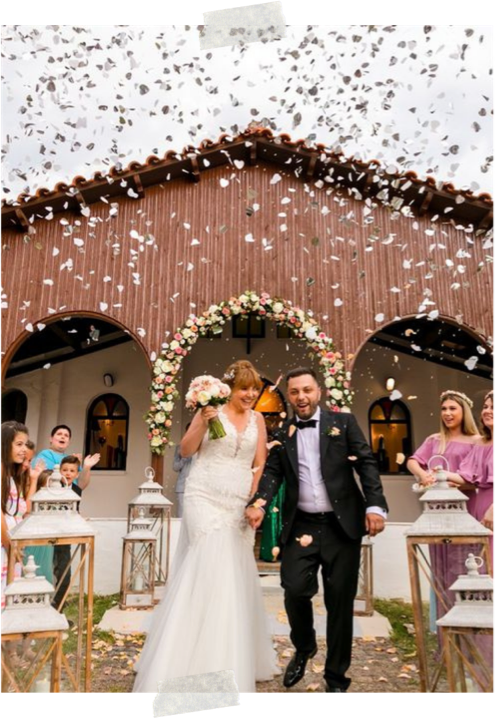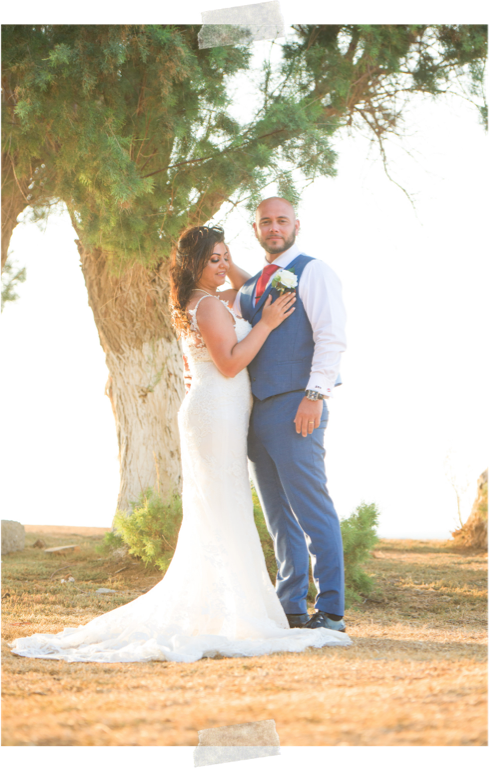 23/7/21, Crete
The best day of our life
Wow!!!! I had the most magical day thanks to unique wedding concepts. They have been fantastic throughout, even though the hardest time due to COVID.

Read more
They made it work and made it happen! Any questions or concerns me and my husband had they would respond so quickly. We felt really comfortable and at ease and the trust was there from day one. There is no language barrier so WhatsApp calls wasn't a problem. We kept in contact via email, WhatsApp group chat with me and my husband or a WhatsApp call.
I'm slightly sad to say our goodbyes as they have been a big part of our life's but deep down they will always be in our hearts.
Thanks again unique wedding concepts
Xx
29/08/20, Crete
The greatest of all!
I cannot thank Athina and Iliana enough for everything they did for us. From the very first email exchange, I knew I'd pick them as our wedding planners but I didn't want to rush a decision….
Read more
These two didn't pressure us at any point and I was so grateful. Throughout the whole planning phase, I must have changed my mind a million times and they were always so patient, offered their expertise and provided support when things got tough.
Organising a wedding is stressful enough, organising a destination wedding adds more complexity… but when you throw a global pandemic into the mix, things can get crazy. Athina and Iliana were never phased by any of this because they are true professionals. We had so many wobbles where we doubted whether it would happen but they were always optimistic and if it wasn't for their determination, we probably would've postponed or cancelled!
One particular moment that I will forever appreciate was when the courier lost our legal documents that were absolutely critical for the wedding to proceed. Due to the covid lock down, we had barely any time to get everything completed in time. These two superheroes rang every local courier in Greece to track them down. They then drove to collect them so that we would meet the time lines for the translations and wedding.
If you want the greatest service, best communication and the most memorable day, choose Unique Wedding Concepts.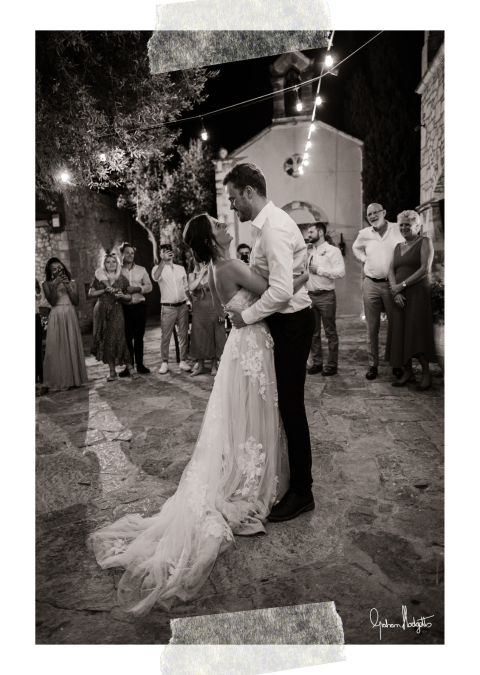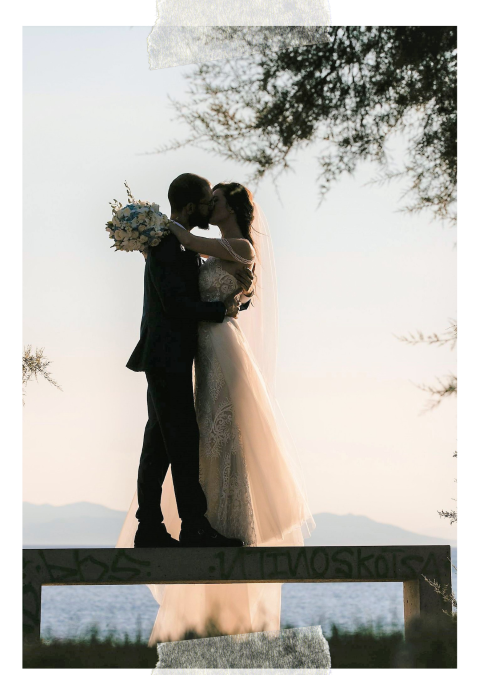 21/08/2020, Athens Riviera
Great experience!
These two lovely ladies went above and beyond to accommodate our requirements and turn our big day into a great success!
Many challenges faced during the pandemic and most of them just few days before the wedding, but they didn't give up and continued to support us till the last minute.
I'm very happy we took the decision to hire them, we couldn't have chosen better!
Iliana and Athina, euxaristo para poli!
Much love,
E&T
19/09/2020, Thessaloniki
Excellent Wedding Planners!
These wedding planners are great. They helped me to plan my dream wedding. They did a marvelous Job. Thank you for the great work and I recommend this Company to everyone who wants to marry in Greece.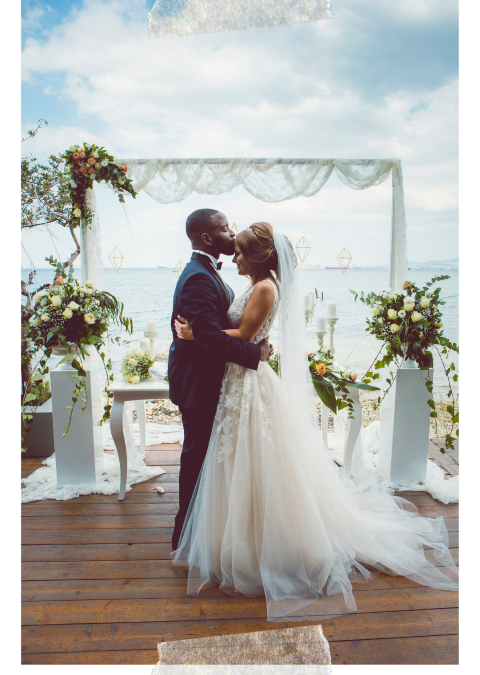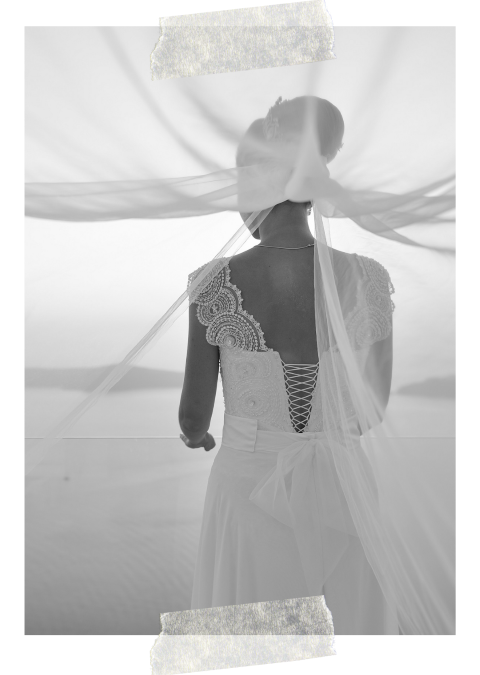 21/10/2020, Santorini
Absolutely Brilliant!
Iliana and Athina have been amazing throughout the whole planning process. They're fun, super on it and have great ideas. We had to move our wedding twice due to Covid-19 and these ladies were super supportive and sorted everything out despite it being a total nightmare! They always remain calm, work to a very high standard and genuinely care. They also have excellent knowledge of the islands and the best venues/suppliers. I'd highly recommend this service to anyone looking at planning a wedding or event in Greece.
I don't leave reviews very often but I am leaving one here as I cannot recommend UWC enough and I am hoping this will help people make the right decision! Iliana & Athina from day 1 were incredibly friendly, efficient, professional and fun! Everything was spot on and I very highly recommend.
20/09/2020, Santorini

We wanted to say a big THANKS to Unique Wedding Concepts company (specifically to Iliana ❤️) for making our day so special! They helped us on our every step in Greece.
Highly Highly recommended ❤️❤️❤️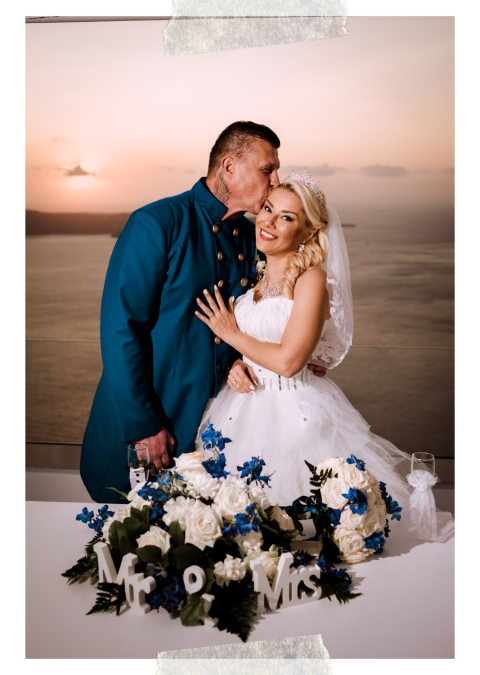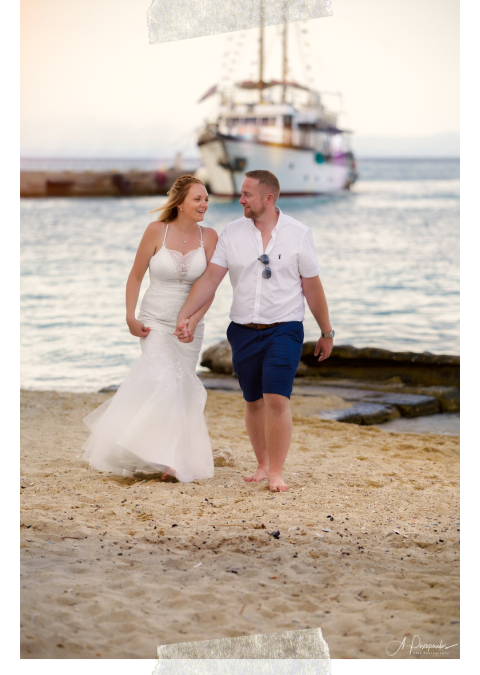 12/09/2019, Halkidiki
Unique wedding concepts planned our wedding in Halkidiki. It was absolutely perfect and everything we wanted. This was a scary thing for us planning something abroad without travelling there until the time but we put our trust in these fantastic, talented ladies. I would highly recommend from something simple to something big and extravagant these ladies will have everything under hand.
Thanks again Lee & Carly ? 12/09/2019.
08/09/2018, Lake Plastira

Totally recommended. Iliana and Athina planned our wedding this September in lake Plastira and it was so nice. We had 500 guests and all got amazed. They worked hard, always available. Wouldn't do anything different if it was to do it all over again. They introduced us to the best wedding professionals, making the process of planning our wedding so easy and relaxing.
Thanks Unique Wedding Concepts.Thanks Unique Wedding Concepts.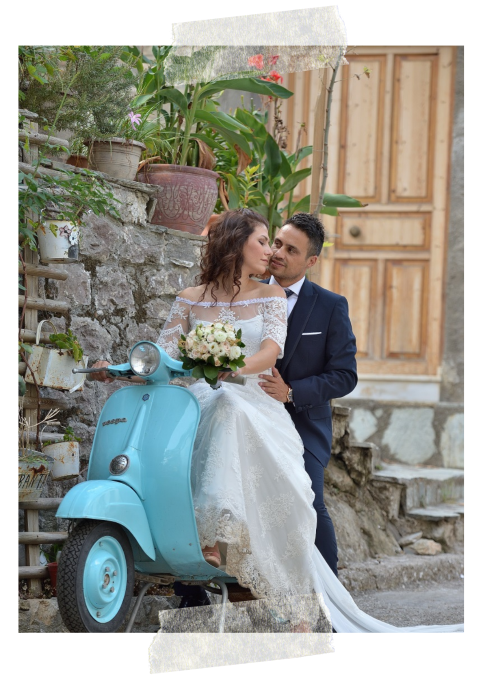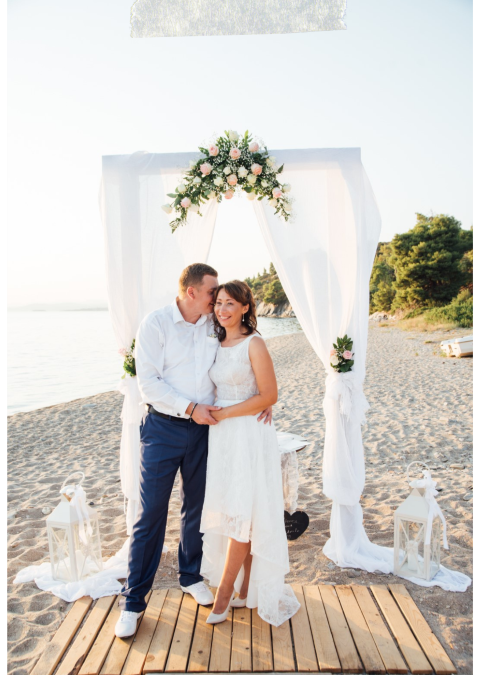 27/08/2019, Halkidiki  
Exceptional vow renewal!
I booked the 20-years vow renewal in Sithonia, Greece in August 2019. From the beginning all wedding preparations were well thought-out and professional…..
Read more
Athina provided great recommendations concerning every single aspect of the ceremony. Demands and requests were considered, suggested location was great, and the style (beach wedding) was appropriate as well.
The company managed to find awesome Russian-speaking professional master of ceremonies, which brought a lot of fun to our event.
Photo and video products were great, the videographer has even integrated my own drone footage into the final video.
I highly recommend this company as the wedding planner.
Overall experience from the UWC services I describe as exceptional and memorable.
Thank you Athina and UWC team!
16/09/2019, Crete, Lake Plastira

Truly amazing service from start to finish, me and my wife are unbelievably happy with the service we received, thank you so much to Iliana and Athina, Unique Wedding Concepts.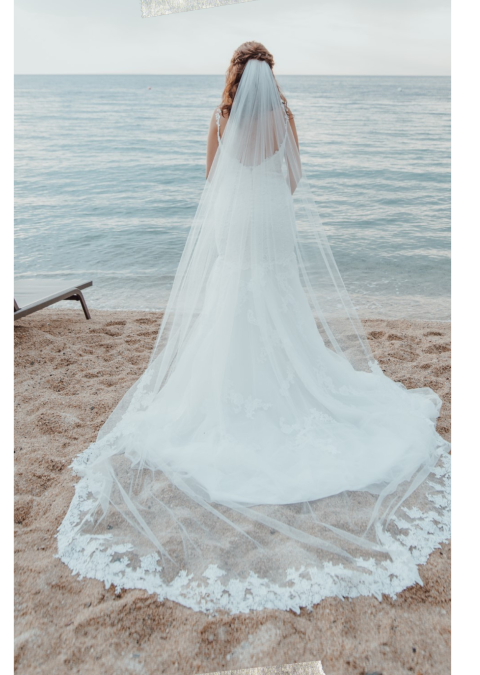 10/05/2018, Halkidiki
Unique wedding planners!
They have turned our dream to reality! Highly recommended for those looking wedding planners in Greece!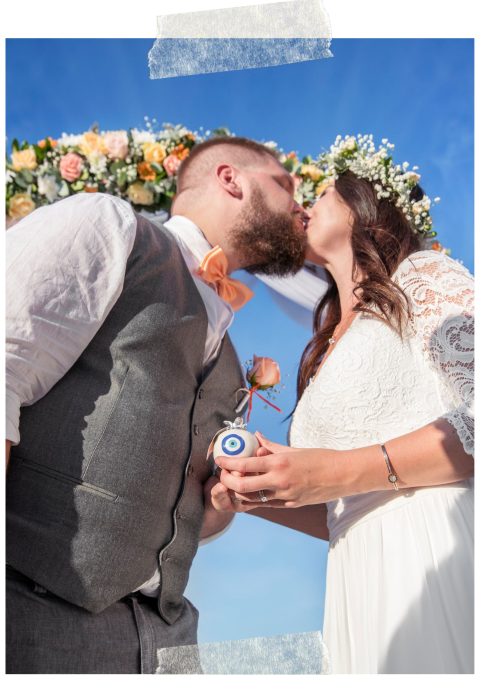 20/09/2018, Halkidiki

Iliana planned our special day in September 2018 and it was simply perfect! Not only did she organize absolutely everything from start to finish for the ceremony, but she also helped us pick the perfect location, booked all the hotels and car rental for the entire duration of our stay and was super helpful every moment.
She even wrote down an itinerary day-by-day with recommendations where we should go, what to visit and what to do. When other couples have to go through a super stressful and sometimes quite long planning period, we could sit back and enjoy the process. 10/10 would recommend eloping and having a Greece wedding with Unique Wedding Concepts!
16/06/2018, Zakynthos
Unique wedding planners!
So happy to have found Unique Wedding Concepts for our wedding.
We got married last June in Zakynthos and Iliana & Athina literally saved our wedding.
We originally thought we could do it alone, so we didn't hire them until 2 months before the wedding, having almost nothing arranged. They managed to find the best local vendors within our budget in zero time.
We had the time of our lives and we should thank our wedding planners for that!
Totally recommended!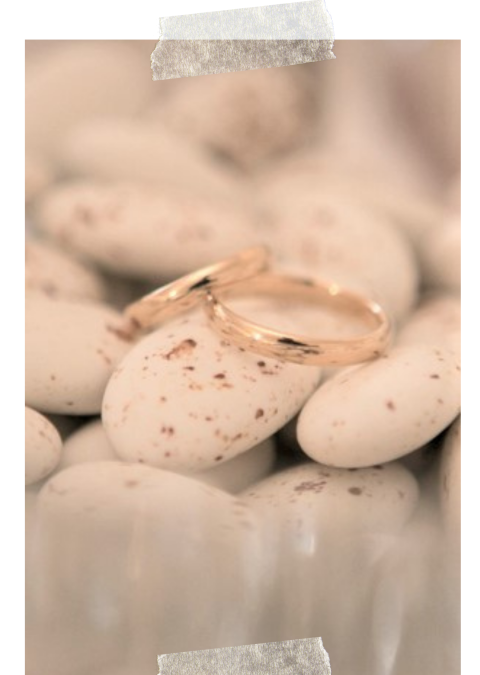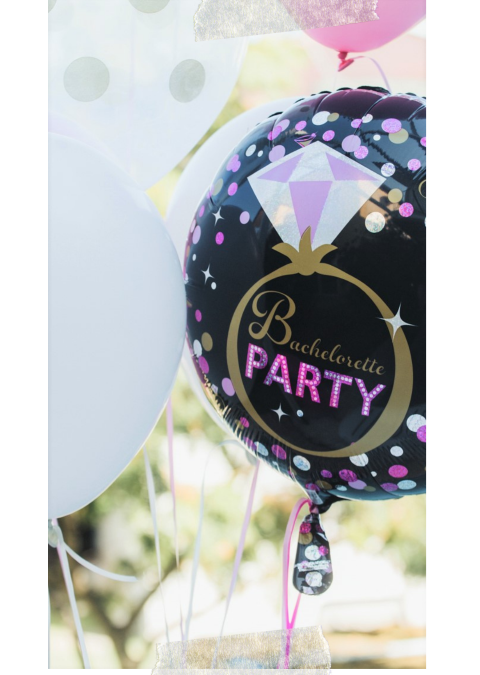 28/07/2018, Halkidiki

The best bachelorette party ever! 
Best event planners ever! I had this crazy idea to organize a destination bachelorette party in Halkidiki in Northern Greece!  
I was introduced to Unique Wedding Concepts by a friend of mine who had hired these 2 ladies as their wedding planners. We were a group of 8 girlfriends! Iliana and Athina arranged our tickets, our accommodation in a villa with private pool, reservations in amazing beach bars and restaurants, party decorations, DJ and floated flamingos in the pool!! It was the perfect long weekend. Me and my bridesmaids had the most amazing time!
Thanks a lot UWC Team!