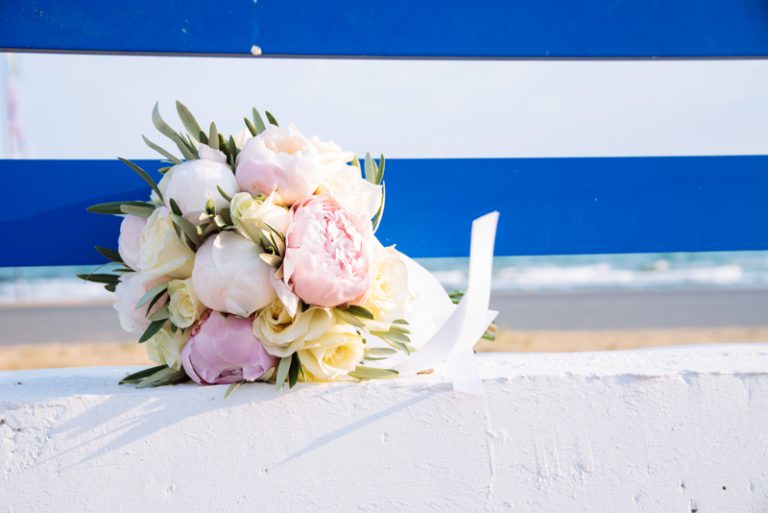 Why is Greece The Absolute Wedding Destination?
Its warm sun, its infinite coastline with crystal clear waters, its Mediterranean cuisine, its history and of course its amazing landscape makes Greece the absolute wedding destination!
Greece has been a popular holiday destination for decades, but the past few years has turned into an unforgettable wedding destination as well. Having more than 2000 islands to choose from, but also a mainland of extreme beauty, this small country in the south of Europe is a paradise to be discovered.
Either you have dreamed of a beach wedding surrounded by your friends and family and a relaxed reception party with the sand between your toes, delicious local food, breathtaking sea views, and a glorious sunset, or a rustic wedding in a beautiful estate with a picturesque little chapel surrounded by vineyards, or even a glamorous wedding at a luxurious venue by the sea, Greece has it all!
Most couples choose to say "I Do" in Greece because of its inexpressibly beautiful scenery offering stunning golden sunsets and whitewashed houses floating above the deep blue Aegean Sea creating the most romantic setting imaginable. Santorini with its amazing volcano views, Mykonos with its deluxe atmosphere, Corfu with its venetian air, Athens with its historic value, Halkidiki with its myriad little bays, Monemvasia with its castles, Skiathos with the famous "Mama Mia" church, and Crete with its warm turquoise waters are a small reference to the locations Greece has to offer for your dream wedding.
There are countless reasons why you should choose Greece for your far-flung nuptials. Being the country where democracy was born, combining your wedding with a visit to the most historic monuments, experiencing high level of hospitality either in luxurious resorts or small cozy family-owned hotels, unforgettable culinary experience, partying along its incredible nightlife, and of course the combination of sandy and cliff beaches, it's a promise that you will find what you're looking for! Easy access with frequent air flight connections to the main cities worldwide and the rather inexpensive rates you can find, make Greece even more attractive!
Beyond the stunning backdrop, light Aegean breeze, historic ruins and a treasure chest of wedding traditions from around Greece, aren't you convinced already that this Mediterranean country is the ideal destination for your dream wedding?
Love,
Ili M.