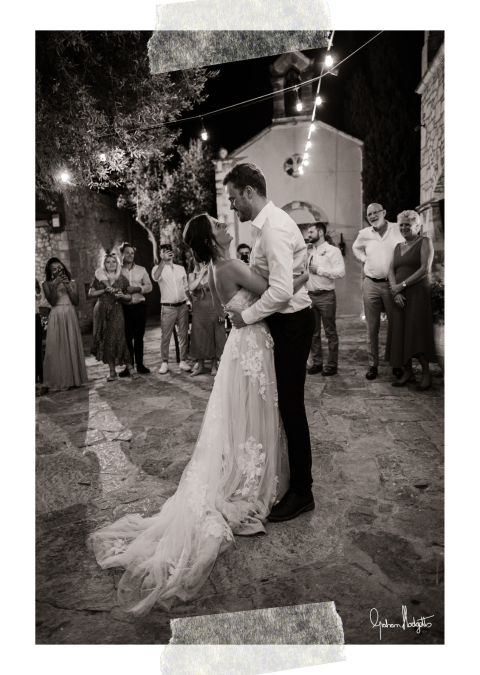 Daisy Sherwood-King
29/08/20, Crete
I cannot thank Athina and Iliana enough for everything they did for us.
From the very first email exchange, I knew I'd pick them as our wedding planners but I didn't want to rush a decision. These two didn't pressure us at any point and I was so grateful. Throughout the whole planning phase, I must have changed my mind a million times and they were always so patient, offered their expertise and provided support when things got tough.
Organising a wedding is stressful enough, organising a destination wedding adds more complexity… but when you throw a global pandemic into the mix, things can get crazy. Athina and Iliana were never phased by any of this because they are true professionals. We had so many wobbles where we doubted whether it would happen but they were always optimistic and if it wasn't for their determination, we probably would've postponed or cancelled!
One particular moment that I will forever appreciate was when the courier lost our legal documents that were absolutely critical for the wedding to proceed. Due to the covid lock down, we had barely any time to get everything completed in time. These two superheroes rang every local courier in Greece to track them down. They then drove to collect them so that we would meet the time lines for the translations and wedding.
If you want the greatest service, best communication and the most memorable day, choose Unique Wedding Concepts.